PDF Katalog herunterladen hier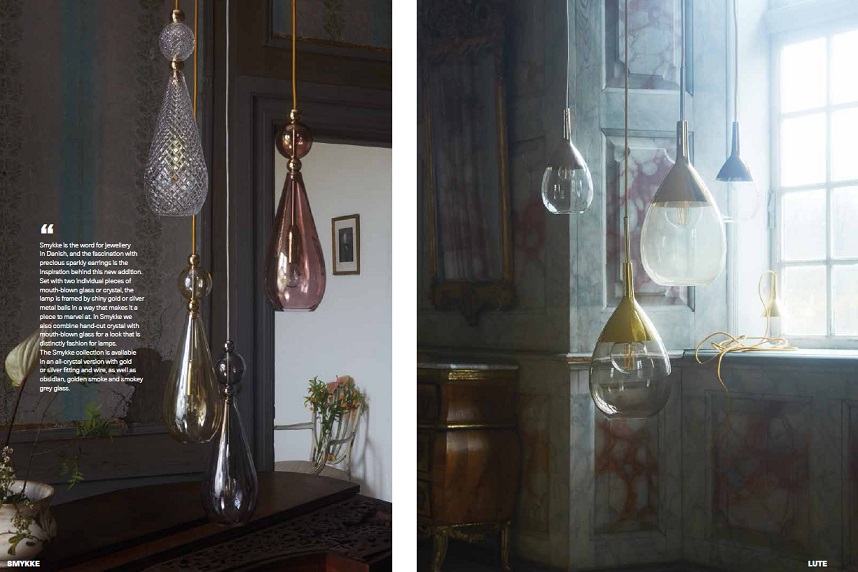 in Danish, and the fascination with precious sparkly earrings is the inspiration behind this new addition. Set with two individual pieces of mouth-blown glass or crystal, the lamp is framed by shiny gold or silver metal balls in a way that makes it a piece to marvel at. In Smykke we also combine hand-cut crystal with mouth-blown glass for a look that is distinctly fashion for lamps. The Smykke collection is available in an all-crystal version with gold or silver fitting and wire, as well as obsidian, golden smoke and smokey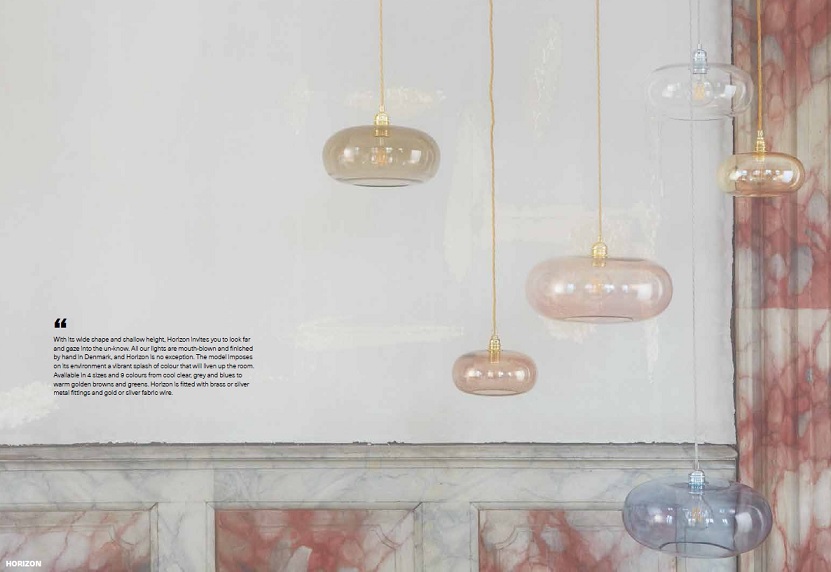 "With its wide shape and shallow height, Horizon invites you to look far
and gaze into the un-know. All our lights are mouth-blown and finished
by hand in Denmark, and Horizon is no exception. The model imposes
on its environment a vibrant splash of colour that will liven up the room.
Available in 4 sizes and 9 colours from cool clear, grey and blues to
warm golden browns and greens. Horizon is fitted with brass or silver
metal fittings and gold or silver fabric wire.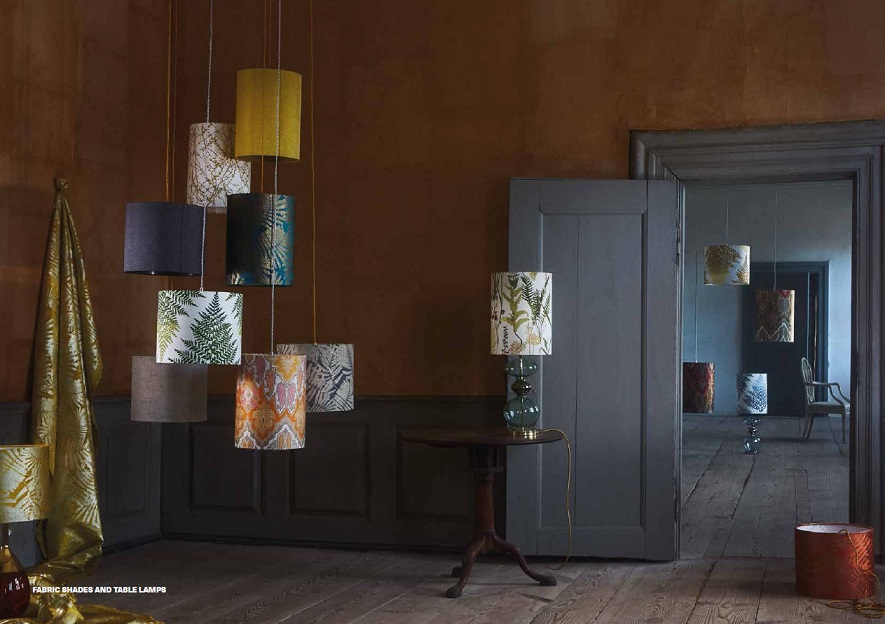 Diesen Artikel haben wir am Tuesday, 25. September 2018 in unseren Katalog aufgenommen.