Erhältlich in weiss oder in grau.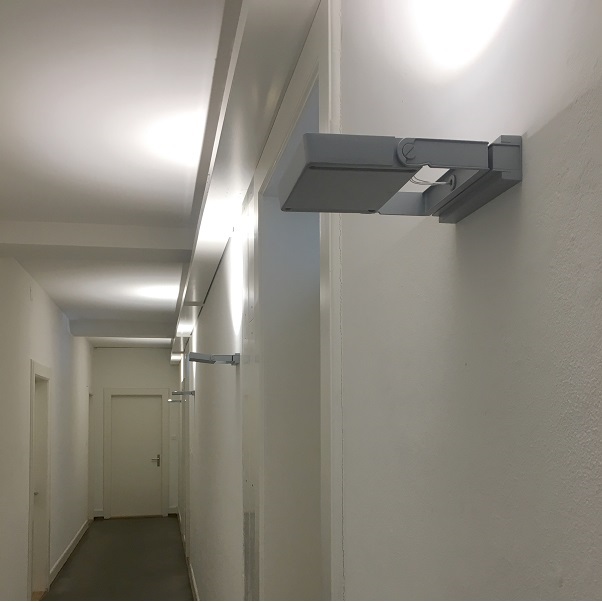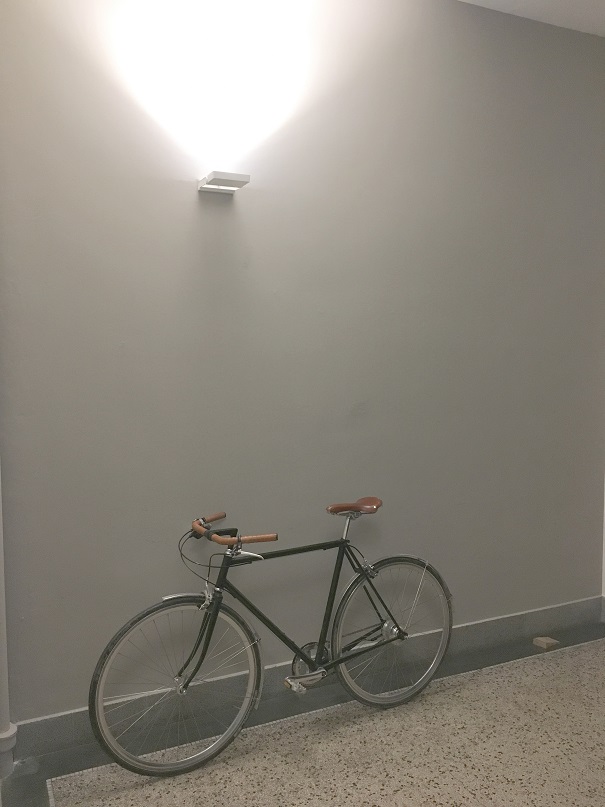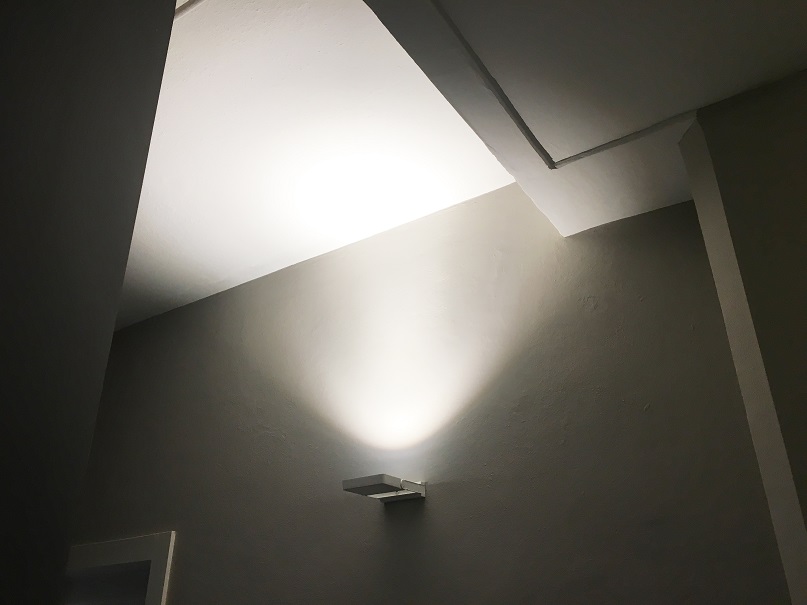 Product code Color
Mat white
Mat grey
General specifications
Product type: Wall-bracket
Mounting type: Wall - surface
Description: Bali is a wall luminaire for the new 1800lm high-efficiency COB
LEDs. The closing screen is in clear thermoplastic material for a
brighter look. Textured thermoplastic cover. It rotates through
350°.
Notes: Bracket in die-cast aluminium, polyester painted.
Indoor/outdoor lights: Indoor
Applications: Corridors, Public and domestic spaces
Lighting specifications
Lamps description: LED 1500lm 12W 3000K
Nominal lumens on thermal regime: 1800
Efficiency L.O.R. (%): 83
Delivered lumens(lm): 1545
Lamp wattage (W): 12
Color temperature (K): 3000
Physical specifications
Body: Die-cast aluminium
Finishes: Polyester painted
Reflector: Mirror-metallized thermoplastic material
Closing Screen: Clear high resistant thermoplastic material.
Thermal Dissipation: Passive
Electrical specifications
Driver availability: Included
Driver mounting: Integrated
Voltage (V): 230/240
Frequency (Hz): 50/60
Weight and dimensions
Length (mm): 222
Width (mm): 28
Height (mm): 154
Weight (Kg): 1.2
Optical specifications
Light distribution: Symmetric
Light emission: Direct
Light beam (°): 30° / 50°
Horizontal orientation: 350°
Vertical tilt: 200°
Diesen Artikel haben wir am Monday, 17. July 2017 in unseren Katalog aufgenommen.