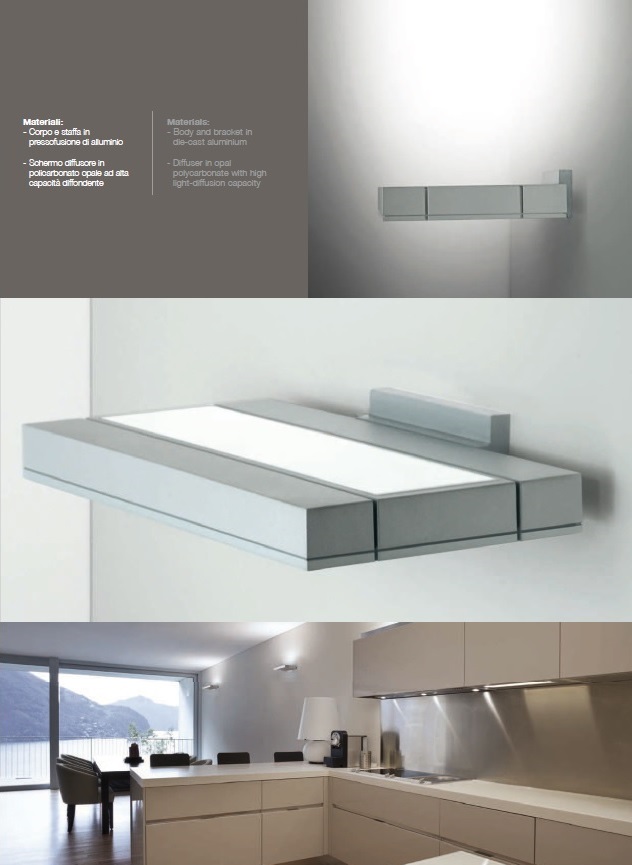 Product code Color
Mat white
Silver
General specifications
Product type: Wall-bracket
Mounting type: Wall-bracket
Description: Wall Line is a wall bracket for indirect lighting, for LED sources of
the last generation, that combine high power and low energy
consumption. Uniform light distribution, high visual comfort and
passive heat dissipation. Body and bracket in die-cast aluminium.
Diffuser in opal polycarbonate.
Indoor/outdoor lights: Indoor
Applications: Accommodation facilities, Corridors, Entrances, Halls, Public and
domestic spaces
Lighting specifications
Lamps description: LED 2600lm 30W 3000K
Nominal lumens on thermal regime: 2600
Efficiency L.O.R. (%): 82,0
Delivered lumens(lm): 2131
Lamp wattage (W): 30
Color temperature (K): 3000
Physical specifications
Body: Die-cast aluminium
Finishes: Polyester painted
Thermal Dissipation: Passive
Electrical specifications
Driver availability: Included
Driver mounting: Integrated
Voltage (V): 230/240
Frequency (Hz): 50/60
Weight and dimensions
Shape: Rectangular
Length (mm): 350
Width (mm): 205
Height (mm): 59
Weight (Kg): 1.5
Optical specifications
Light distribution: Symmetric
Light emission: Indirect
Light beam (°): 110°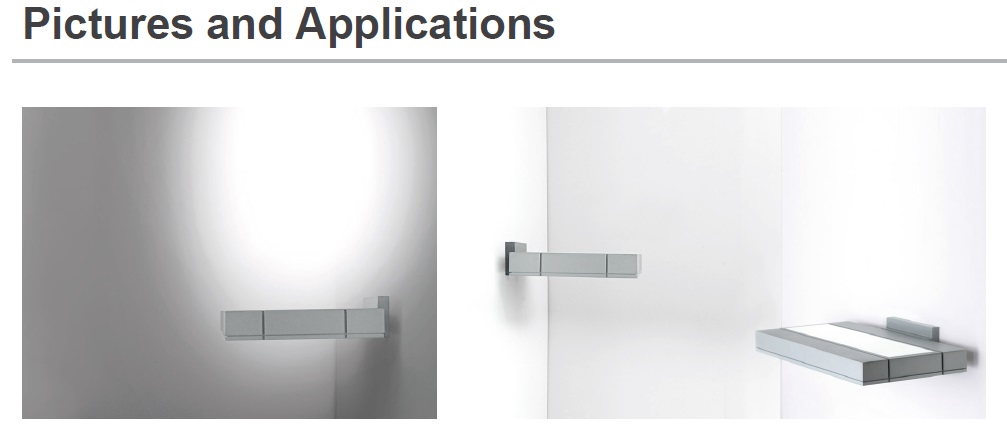 Diesen Artikel haben wir am Monday, 17. July 2017 in unseren Katalog aufgenommen.